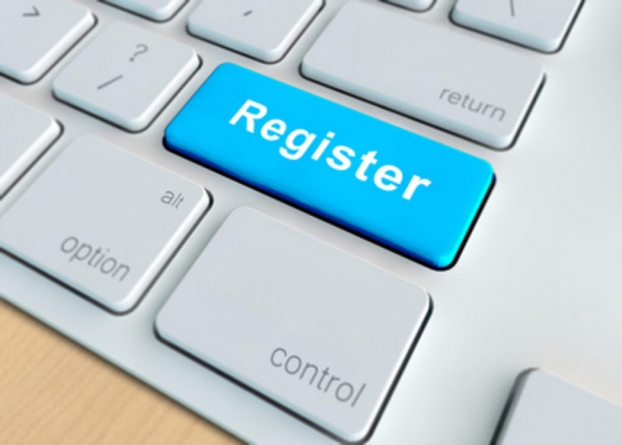 Registration for the 2017/2018 is now open
Team Registration for the 17/18 season is going to be OPEN for teams
starting on Thursday August 10, after 

12 noon

.
 
Please do NOT USE      njsa_office@yahoo      ANYMORE
1) TEAM REGISTRATION

a) You will be able to start registering your TEAM on TUESDAY, August 8

b) After you register the TEAM, the NJSA will have to APPROVE the registration (normally 

within 24 hours

).

c) Upon Approval, you will receive an e-mail with the Team Registration Confirmation that will contain the Team's
Username and the Team's Password, for your use when logging-in in Members Only.

d) AFTER receiving the Approval confirmation, you will be able to start registering the TEAM OFFICER first. Remember:
you will be able to start the Online Player Registration only after you register at least one Team Officer. 

2) PLAYER REGISTRATION PROCESS

a) The total number of players that can be registered and approved (this is the Team's Roster), has been increased to 30 per team.

b) You can register additional players once you reach that total, by Returning to the NJSA, one of the passes you have in your hand. This is called "Releasing a Player". Releasing a player makes room for another player to be added to the team's roster.

c) During Player Registration, the E-MAIL address for each Player is now REQUIRED
.

d) Proof of SSN is NO LONGER REQUIRED to register a player.

e) For those players that are NEW or MISSING A DOCUMENT or a PASS, you will be able to 
UPLOAD ONLINE both the PROOF OF DATE OF BIRTH  AND  the PLAYER'S COLOR PICTURE to make the pass
, during the new registration process. There is no longer a need to mail those two documents.

f) For all the other players for whom we HAVE the documentation and the Pass on file, all you need to do is Register the player. You must make the Player Registration fee payment directly to your League.

g) Instructions for the new modified Player registration procedure will be posted on the NJSA website under the INSTRUCTIONS tab at the TOP BLACK BAR of the Main page, starting on August 8.

h) A VIDEO showing the new online registration process is shown in the INSTRUCTION bar in the GSSL and SOCCERNJSA Websites

i) since the documentation must be UPLOADED online during Player registration, I suggest you start collecting NOW the Proof of Date of Birth and the
Player's Colored picture: they must be in a .JPG, or .JPEG, or .PNG, or .PDF format
 
3) REFEREE FEES
a) There is an INCREASE of Referee fees for the Premier and the O30 divisions, by $4. 
b) Referee fees are listed on the NJSA Website under the tab REFEREE FEES on the top black bar in the main page.

4) CUPS
a) There is no increase to the NJ STATE CUPS entry fees: it remains at $75 for Men Open and Men O40, and it remains $25
for Men O-40 and Women Cups. These last two cups will require a minimum of 4 teams to organize each of these Cups.
b) There is no increase to the NATIONAL CUPS entry fees: it remains at $150 
c) Deadline to enter ALL the STATE and the NATIONAL cups is set for 

OCTOBER 15, 2017
d) You can register for the State and National Cup by logging-in to your team's account from Members Only.
e) First Round of STATE CUPS games will be played on 

NOVEMBER 5

 for ALL STATE CUPS. All subsequent rounds will be played every-other 

Sunday

 after the initial round.
f) NATIONAL CUPS games will be scheduled at a later time.
g) A team shall be allowed to play in ONE STATE CUP and ONE NATIONAL CUP at the most.
h) NJ State cups will continue for this new season to play WITHOUT OVERTIMES, but go straight to Penalty Kicks if tied at the end of the 90 minutes.
i) National Cup will continue to have two Overtimes if necessary.

5) GAME LINE-UPS
a) Game line-ups MUST be presented to the Referee BEFORE THE GAME STARTS
b) A team is allowed to have ONLY 18 players ready to play for each game out of the total approved players on a team's roster.
c) Teams are REQUIRED to CROSS OFF the names of those players that will not be participating in that specific game (leaving a maximum of 18 players un-crossed).

d) A player that shows up late for a game IS ALLOWED TO come in to the game at any time (even with one minute left in a game…) SO LONG THAT HIS NAME IS LISTED on the game line-up that was given to the referee.