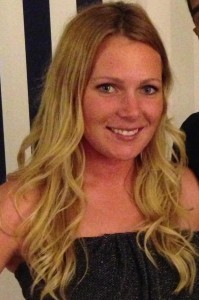 Born and raised in Linden, NJ, Erin attended Linden High School (graduated 2009) where she was highly involved in all activities from Varsity Soccer to National Honor Society and everything in between. She was the Captain for the Linden High School Soccer team from 2007 to 2009.
She was nominated to the Watchung Conference Team and to the All County Team (for Union County), and she was also a Soccer Trainer with the Cheshire Soccer Academy, during 2012 and 2013.
Erin is a full-time student at Stockton University in Pomona, NJ going for a Master's Degree in Speech Pathology.
While in school, she works work part-time for Children's Specialized Hospital's Early Intervention Program as a special educator throughout Middlesex County. Upon graduation, Erin hopes to continue to work with children as a speech therapist.
On the weekends, she looks forward to her "Sunday Soccer" playing defense for Roma Soccer Club out of South Plainfield, NJ.
Soccer has always been a passion for her since the young age and I she is elated that she can still have the opportunity to play on a competitive level thanks to the Garden State Soccer League, and our coach, Franco Mitrano.