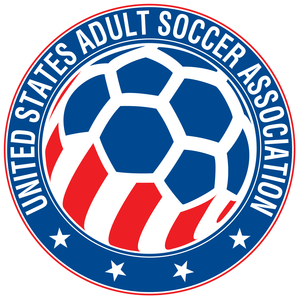 The Hall of Fame Committee and USASA are happy to announce the latest class of the United States Adult Soccer Hall of Fame. We're proud to welcome each of the new members and excited to see them inducted this fall.
The USASA Hall of Fame was established in 2006, to honor those individuals who have significantly contributed to the growth of adult amateur soccer in the United States. The selected individuals will be inducted into the Hall on September 23rd at USASA's AGM, to take place this year in Buffalo, NY.
Guido Guazzoni
One of the major figures in the New Jersey referee program, Guido Guazzoni has spent his entire life involved in the world's greatest game. Guido joined the United States Soccer Federation as a referee in 1975 and six years later he was appointed the New Jersey State Director of Instruction for soccer referees.
In addition to making himself available for NJSA affiliated games for 10 years, Guido officiated numerous NJ State Cup games and finals, as well as many National Cup games,. His referee skill was recognized at the pro level as well, where he officiated many NY Cosmos Reserves games.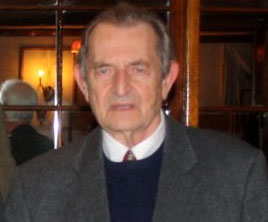 In 1985, Guido stopped being a game referee and instead dedicated his time to the training and administration of the New Jersey referee community. During his 22 years in the SDI position the number of USSF certified and registered referees in New Jersey multiplied more than ten-fold, and many of them reached the grade of National and FIFA referees. During the 1994 World Cup and the 1999 Women's World Cup, he served as Referee Coordinator for all games played at Giants Stadium in East Rutherford.
Dr. Guazzoni was the NJ SRA from 1985 to 2003, and also from 2006 to 2009 at the same time he continued to contribute as an instructor and assessor. He achieved the USSF National Instructor and the USSF National Assessor levels.
Edward Bellion
Edward Bellion was born in 1944 in Liverpool England. He attended the local schools and graduated from high school in 1962. He played soccer throughout his childhood in both organized and street-level games.
He was selected to represent his City and County at the All-England School's National Athletics Championships in 1961. He attended The University of Leeds where he received a B.Sc. in Chemistry and a Ph.D. in Biochemistry. He then joined the Chemistry Department at the University of Minnesota from 1968 to 1970 after which he accepted a position as professor of Chemistry at the University of Texas at Arlington.
Upon arriving in Texas in 1970 he immediately became involved with the local amateur adult soccer program in various capacities over the years including player, coach, administrator, and referee, which continued for the following 46 years. He was appointed as a referee for the North American Soccer League and eventually was selected for the FIFA Panel of International Referees of the United States Soccer Federation. He has been a National Referee, a National Referee Instructor and a National Referee Assessor.
During his time in the professional ranks, Ed continued to referee in men's adult amateur soccer, including the playoff and final matches for the State Cup in the USASA Open and Amateur Cups competitions until he retired as a National referee in 1992. He participated in the Finals of the USASA Cups in Houston in 1983, refereeing a Men's Amateur semi-final and was linesman on the Men's Open Final. He refereed the Open Cup Final in 1990 in Indianapolis between Brooklyn Italians and AAC Eagles of Chicago.
Victor Boydo
Victor Boydo believed in three things: family, soccer and work. He saw each as a reflection of the other; each as a foundation to build the others to great heights. A native of Peru, he attended games, coached, managed and taught a strict discipline when it came to soccer.
Mr. Boydo was born Feb. 22, 1948 in Lima, Peru. Growing up, he attended a boarding school. At age 18, he decided to come to America to make something of himself. In his spare time, he lived for soccer. His four children all played soccer and when they grew up, he kept attending games and relished watching his grandchildren play.
Vic was President of the Kansas Soccer Association for 21 years, while also being involved with some local leagues such as the Air Capitol Soccer Club and Sedgwick County Soccer Association. He contributed as a referee as well, as a member of the Kansas State Referee Committee from 1997-2018.
At the regional and national levels, Vic kept busy with leadership roles in Region II. He was the chair and a member of the Grants Committee from 2007-2018, the chair of the Tournament of Champions in 2004, 2008, 2012 and 2016, and also the National Cups Game Commissioner from 2016-2017. He was also involved with the Federation as the chairman of the Diversity Committee for eight years.
Victor Boydo's untimely death this past March ended his soccer involvement prematurely. Vic will be missed by us all, and his posthumous induction was truly well-deserved.
Thomas Kondas
Tom served as President of the Ohio-Indiana-Kentucky Soccer Association, administering both Adult and Youth Leagues. When the Youth split away in 1977, he was instrumental in the recognition by the USSF of the Ohio Soccer Association – South, becoming the President of the Adults in Southern Ohio from 1978 to 1990.
While President, he successfully persuaded Indiana and Kentucky to affiliate with USSF in 1982. Tom was also very active in Region 2 activities during that period. In 1989, Tom was appointed by USSF as Chairman of the first Ad – Hoc Committee for the Amateur Division Insurance Coverage.
Tom founded the first local USSF affiliated referee organization by holding clinics, starting in his basement and expanding to larger venues as the association grew. Tom, along with others, obtained certification from the Ohio High School Athletic Association that made the USSF group also the exclusive organization to officiate area high school games.