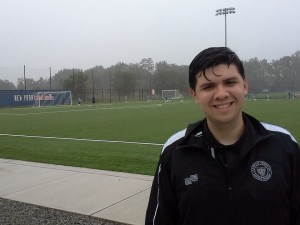 Hector was born in Livingston, New Jersey on November 3, 1991.
He started playing soccer at the age 4 as a goalkeeper when he reached the NJ State Cup Finals 2 years in a row in 2008, 2009.
He also won a National championship during this college career in 2009 always playing in the position of Goalkeeper.
Hector started refereeing at the age of 16.
He first started officiating games with Carmelo Giuliano in 2008 with Metro Youth League Soccer and worked his way up the ladder since then.
His improvements were recognized by invitations to attend to the USSF Development Academy National Showcase/ Playoffs in 2014 and 2015.
Currently Hector attends Rutgers University in New Brunswick, majoring in Sports Management. He already has an Associate degree in Sports Management.
While studying, he also works as a Personal Banker at Investors Bank.